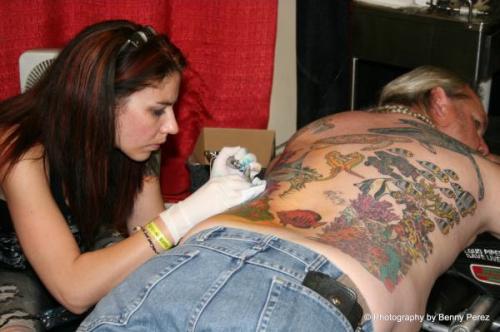 Hello tattooed and future tattooed people! My name is Sonia and I have been professionally tattooing for 21 years now, but have been in the industry for 26 years. I started off playing secretary for my dad's shop Alleycat Tattoos back in 1993, where I met Steve Owen (owner of Adrenaline Tattoos). I then proceeded to "expand my horizons" and began an apprenticeship under him. Steve opened Adrenaline back in May of '97, where I have been ever since.
I am into everything from bold lines and watercolor to black and grey and tribal. But I am always up for the challenge of cover-ups and reworks!!
Come on by and check us out!