Adrenaline Tattoo and Body Piercing was founded in 1997 by Steve with help from Sonia. Now after 22 years we are thankful to everyone that has trusted us to do your Tattoos and Piercings.


We do it all! Freehand, Custom or bring us something you have drawn yourself or found online.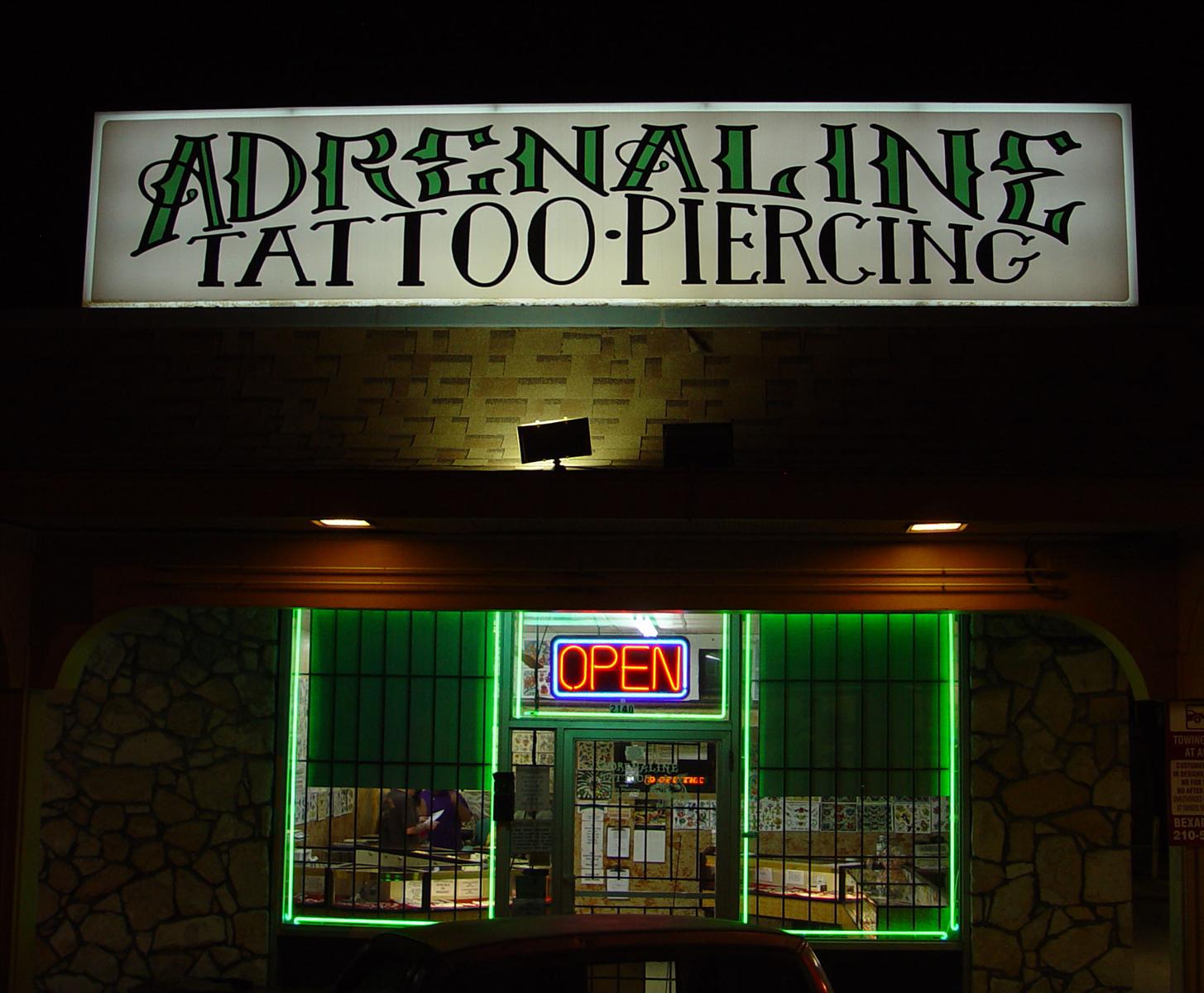 Please Note: You must be 18 at Adrenaline with a valid photo ID to get a Tattoo or Piercing.